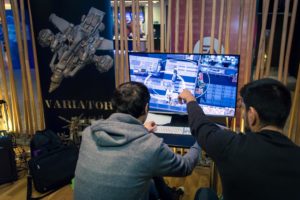 One of the most important aspects for us at Dev.Play is offering indies from all over the chance to promote themselves and get a head start.
So why should you apply for the indie expo area?
Well, ever since the first edition, the Indie Expo area has been one of the most successful and crowded areas of the conference. Year by year, Dev.Play kept growing, attracting over 400 people last year and that meant the Indie Expo area kept growing as well, attracting more indies that wanted to showcase their games.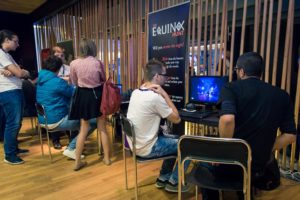 Even more than that, it attracted interest from people ranging from your future players to investors, industry peers, maybe your future colleague and professionals in the industry. For example, last year, our friends – EPIC GAMES – hosted a part of the Indie Expo and highlighted games made with Unreal Engine.
We would love to have you here because it's great exposure and a great way to make yourself and your game noticed in a highly competitive industry.
Are you convinced? – Apply below and let your game attract the attention it deserves!
…………………….