Official Party
You all knew this was coming, but we're super excited nonetheless! The amazing traditional Amber Party @ Dev.Play is here! Join the conference, meet people, make new friends, attend amazing talks, exchange ideas and then do it all again, but while sharing a glass.
We're waiting for you all on the 7th of November starting 21:00 at Apollo111 – See you there!
Address: 23-25 Ion Brezoianu st.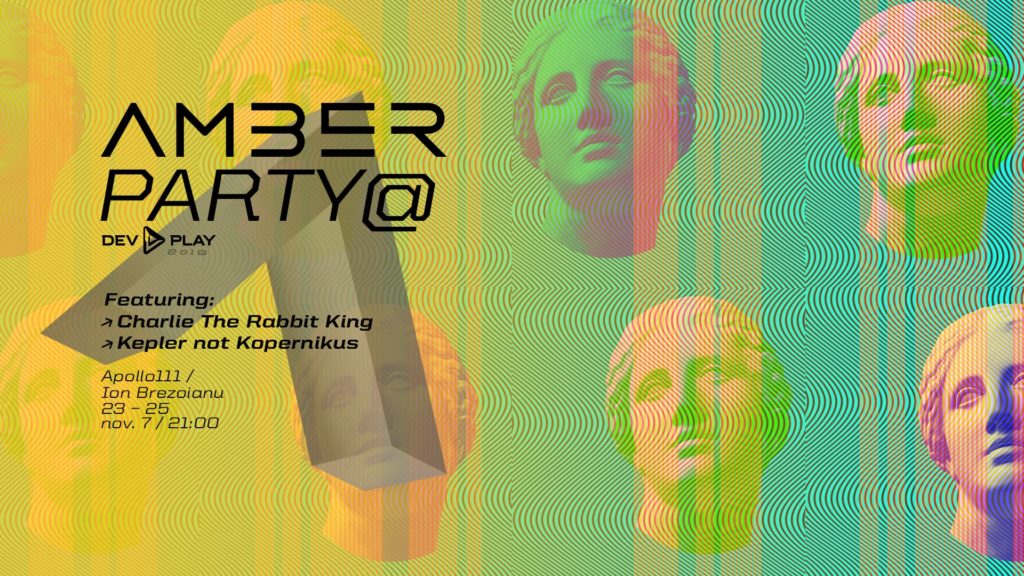 The After-After Party @ Those Awesome Guys
No event is complete without an after-party! The awesome folks from Those Awesome Guys are hosting this year's after-party at their own studio on Friday, November 8th. Snacks and drinks will be served to ensure a ripe environment for networking and who knows, we might even play some video games. The shindig starts at 20:00, please be advised that you'll need your Dev.Play badge to access the party.
Address: Those Awesome Guys, 18 Regina Maria st.