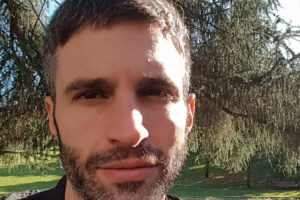 I'm a gamer since the 80s, and lucky enough to have worked in product, design, and business side roles in real-money online casino, social casino, and my biggest love – Mobile Free to Play games.
I love working in great teams, that build kick ass games which sweep players off their fingertips and immerse them in a world of fun & entertainment.
I have experience in publishing casual to mid core titles from South Korea & Japan in Western markets while working in Aeria Games in Berlin, and amazing learnings from creating a new puzzle game from concepting phase at Rovio's Puzzle Studio.
Key for me, is getting great games to the market and touching many players' hearts with the PXs my team creates!
Most recently I joined TabTale to do just that and deliver amazing kick ass games to one of the fastest growing areas in Mobile Free To Play – Hyper Casual!