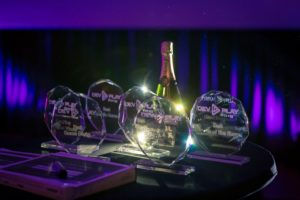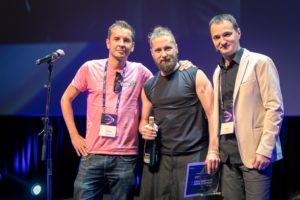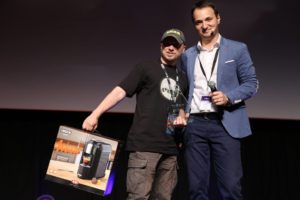 Every year, Dev.Play wants to celebrate and award some of the most amazing, creative and unique games out there, because hard work and dedication should never go unnoticed. That is why every year at the end of the conference, we host the Dev.Play Awards Gala!
How it works, you ask? It's simple – Every participant at the Indie Expo area will be eligible to participate at the awards by default and specifically both unreleased titles and titles released no earlier than November 1st of 2020 can register for the awards. After that, you get to present in front of an international judging panel and they will decide on the final nominees and award winners.
The categories included in the 2020 for the Indie Expo Awards are the ones below:
Best Design
Best Visuals
Best Mobile Game
Best Game of the Show
If you think you need an extra reason to participate at the awards, here's some food for thought – Winners from previous editions of Dev.Play have gone further and won awards at international competitions and also got themselves some deals for publishing and investment!
If you need more info and details on the competition, check the terms and conditions over here or just ask us over Facebook! We really hope we'll see you there because we are eager to celebrate your amazing work!
In addition to the Indie Expo Awards, during the Gala we'll also be presenting awards for the pitching competitions which take place at Dev.Play, and other surprises.
For a reference of winners from previous editions, you can take a look here.