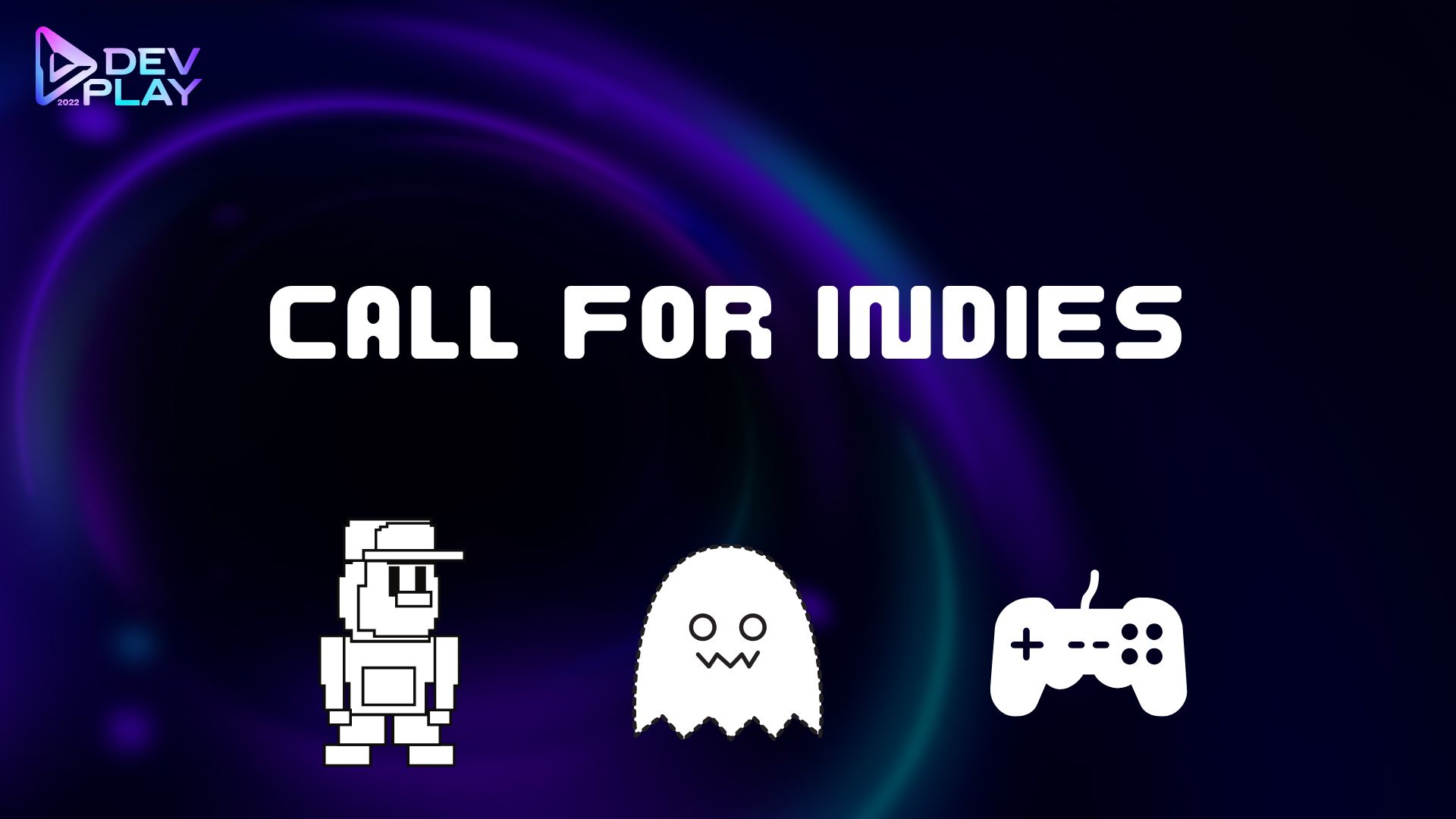 Indie live-streamed showcase and More
Read more on the opportunities we have in store for you this October!
Dev.Play 2022, October 24-25, 2022
Having Dev.Play online for the last two years was not ideal since we missed the very social nature of Dev.Play. It was however a blessing in disguise for the opportunities it forced us to create for indies. Going online meant STEAM first page daily features and streamers and more! We plan to keep them on in hybrid for this year and try to find even more ways to promote indie games worldwide! 
How to take advantage of the Indie Benefits and Opportunities
Signing up for the Indie Experience at Dev Play 2022, 24-25 October, it is so simple.
Fill in the form to get a chance to participate in one or more of the amazing opportunities we have in store for you.
GET YOUR TICKETS
In order to be eligible to participate in the live-streaming event INDIE FESTIVAL and STEAM SALE EVENT which will take place on the 24-25th of October, please fill in this form by 20th of September latest and tell us more about you, your game and your studio.
     Once you are confirmed to participate in the INDIE FESTIVAL or the STEAM SALE EVENT you need to purchase a ticket at Dev.Play ( on-site or online) in order to take advantage of the opportunities offered by these two events.
For the STEAM SALE (which will get a Daily feature on the 24th of October ) any game with positive reviews (and better) developed in Eastern Europe are eligible to participate. The games will be curated before uploaded on the list.
Only games released after October 2021 or unreleased games are eligible to participate in the Indie Festival. In the end, 20 games will be streamed in the INDIE FESTIVAL and the participating studios will be announced latest by October 15th. An international jury which will be announced by October 1st will select the 20 participating games.
We will make sure to tell you by 15 October, 2022 if you have been selected for one or all these awesome events.
Any questions? Check our Indie Festival and Steam Page FAQ page HERE.