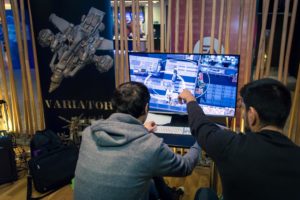 One of the most important aspects for us at Dev.Play is offering indies from all over the chance to promote themselves and get a head start.
From the first edition of our event, the Indie Expo Area has been one of the most successful and crowded areas of the conference. Dozens of developers from Romania and Eastern Europe have exhibited during the past years and we're proud to say that games which were first showcased at Dev.Play went on to win awards at well-known international indie competitions (such as the Nordic Game Discovery Contest or the Reboot Develop Awards) or secured publishing and investment deals.
.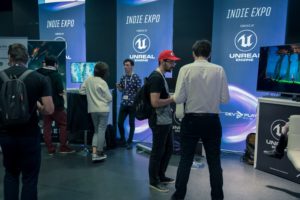 A special zone within the Indie Expo Area will be dedicated, for the second year in a row, to Unreal Engine developers, as part of our ongoing collaboration with Epic Games, offering added exposure and support for UE adopters.
We would love to have your game showcased at Dev.Play, it's a great way to make yourself and your game noticed in a highly competitive industry!
Here are the 2019 Indie Expo participants! 
Viking Vengeance by Lowpoly Interactive
FearLand by FearLand Team
Retro Machina by Orbit Studios
Broken Lines by PortaPlay
BOSSGARD by Sand Sailor Studio
The Equinox Hunt by EvilStar Studios
Lazara Battle Hero by Gadgets Gaming Studio
Neanderthallica by Cheers Studio
Ebony Spire 2: Godless by Bearded Giant Games
The Bleak Divine by George B. Green Productions
And here are the Unreal Engine games exhibiting in the dedicated UE Indie Zone.
Alone: The Untold by Tiny Box Studio
Raji: An Ancient Epic by Nodding Heads Games
Sea King by Interactive Stone
Unbound: Worlds Apart by Alien Pixel Studios
Magic Realm: Online by Software Wolf Studio
Sol Invictus by Munzesky Games Studio
Urban Strife by White Pond Games