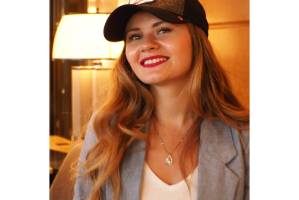 Andreea Chifu  | High Priestess

For almost a decade Andreea has been honing and perfecting her skills in the games industry. Initially starting her journey at AMA she discovered a passion for hunting for the best partnerships where everyone benefits. In 2014, Andreea moved to Sweden to begin working with Paradox eventually heading up their mobile initiative.
She now works as 'High Priestess' looking for those golden opportunities for the (un)publisher Raw Fury. She has helped launch multiple successful new indie titles work with various partners and platforms. When not performing her incantations in the heart of the Raw Fury offices, Andreea likes to dabble in a good book, meditation, basking in the sun and the occasional binge of a Netflix series.