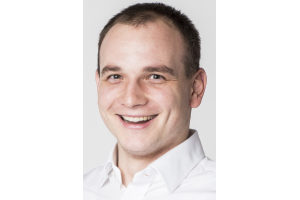 Wojciech Jeznach | Member of the Management Board

Wojtek Jeznach is a passionate entrepreneur and investor. Wojtek invested and managed Fantasy Expo, the biggest in CEE
e-sport gaming agency, scaling it within 3 years to over $3,5m in sales and 50 employees. Previously, Wojtek was
responsible for creating and implementing strategies for OTT application for satellite, cable and mobile operators in CEE.
Wojtek holds an MBA from French Institute of Management in Warsaw and a master's degree in law from the University of
Warsaw and master's degree in engineering from the Military University of Technology in Warsaw. Graduated from Venture
Capital Unlocked program at Stanford University.