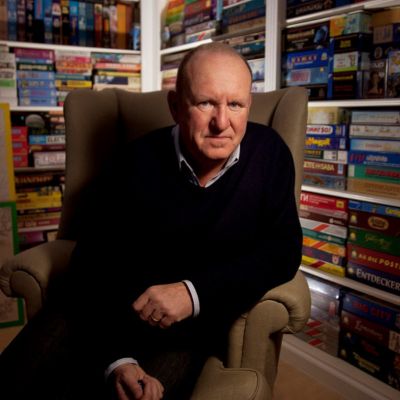 IAN LIVINGSTONE | Co-founder partner, Hiro Capital 
Ian Livingstone is one of the founding fathers of the UK games industry. He co-founded iconic games company Games Workshop in 1975 with Steve Jackson, launching Dungeons & Dragons in Europe, and Warhammer.
He co-authored The Warlock of Firetop Mountain with Steve Jackson in 1982, the first interactive book in the Fighting Fantasy series which has sold 20 million copies worldwide. He has written 15 titles in the series, including Deathtrap Dungeon and City of Thieves. His latest book, The Port of Peril, was published by Scholastic in August 2017.
In 1995 he co-led the merger that created Eidos plc where he served as Executive Chairman until 2002, and later as Creative Director. At Eidos he launched global video games franchises including Lara Croft: Tomb Raider. From 2012-2017, he served as Chairman of Playdemic, developers of hit mobile game Golf Clash. He served as Non-executive Chairman of Sumo Digital from 2015-2017, and is currently a Non-executive Director of Sumo Group plc.
He co-authored the influential Livingstone-Hope Next Gen review published by NESTA in 2011, recommending changes in ICT education policy. He was ranked the 16th most influential person in the UK's digital economy in the Wired 100 list for 2012. He chaired the Next Gen Skills campaign, working with government to introduce the new Computing curriculum in schools in 2014. He co-authored Hacking The Curriculum in 2017, and has applied to open Livingstone Academies in association with Aspirations Academies Trust.