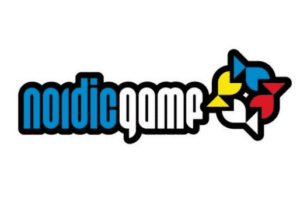 The third qualifier of the new and enhanced NGDC live pitch contest will be held at DevPlay 2018 in Bucharest, Romania on 5 October.
The Nordic Game Discovery Contest Season III has begun its tour through Europe, and the NGDC organizers are thrilled to announce DevPlay 2018 as the third stop.  
"We were in Bucharest last year, and that was the first time for the contest. It will be so good to be back!", says NGDC host and Nordic Game CCO Jacob Riis. "DevPlay is a great and very professionally organized event, and we're very excited to test our new contest format there. Fingers crossed that the contestants and audience will enjoy it!"
"'We are very happy to welcome NGDC back to DevPlay.  It was a fun experience last year and the fact that the Dev.Play 2017 qualifier (Breadcrumbs Interactive with its folklore inspired game Yaga) went on to win the NGDC finale in Malmo this May 2018 is proof of the quality of games coming out lately from Romania and Eastern Europe." Looking forward to sending great games to Malmo this year as well! " adds Dev.Play event organizer Catalin Butnariu.
The winner of the third NGDC Season III qualifier at DevPlay will win a seat in the NGDC Grand Finals next year at Nordic Game 2019, 22-24 May in Malmö, Sweden.
Apply now!
Are you developing or have you already developed a game that deserves more attention than it's received so far? And are you attending DevPlay? If so, submit your game and prepare to go on stage for the third qualifying round of NGDC Season III – and maybe all the way to the finals at NG19 next May.
Here's the submission form for the NGDC Season III qualifier at DevPlay on 5 October in Bucharest, Romania:
https://goo.gl/forms/Zxc5WKJh6KThs9Lo2
Deadline for submissions is 21 September!
NGDC Season III is sponsored by Dolby, Steam, Nordic Game Ventures, Mail.ru, and Plan of Attack.
Interested in becoming an NGDC partner or sponsor? Contact Nordic Game BD director Teddy Florea (mailto:teddy@nordicgame.com) to learn about some great opportunities still available for the upcoming tour.