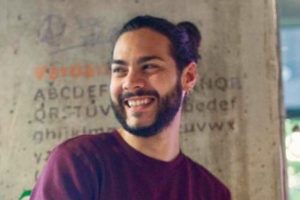 Francisc-Traian Apostu

| Game Director at Play with Fire | CEO at No Moon
Francisc-Traian Apostu is the Game Director at Play With Fire, a new studio and initiative by Amber supporting the ultimate long-term company objective – to build an international HD Studio focused on building original IPs for PC and Console platforms. Francisc is also the CEO and founder of No Moon, an international fully remote indie game development company behind MINDNIGHT. Also, by organizing the Global Game Jam in Romania for over 5 years now, has let a small group and Francisc to gather the much needed experience, and establish Game Heroes, an organization focused on game development events such as game jams, educational game development programs and influencer programs.
With over 20+ shipped titles, from Watch Dogs 1 and 2, to TankiX, Pavlov VR and Neuroslicers, just to name a few – Francisc has experienced projects both in the indie space and in the corporate space, covering various roles, platforms and genres in the last 12 years. In the past, Francisc has been part of Ubisoft Bucharest as a Game Designer and CEO and co-founder of Balkan Bears, an esport organization focused on League of Legends and DOTA2.
Francisc is an advocate of open education programs for game development and supporting the local industry to grow in a healthy way.