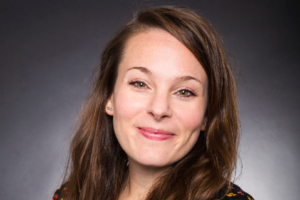 Leanne Loombe  | Director, Head of Riot Forge

Leanne started making games over 16 years ago working on titles such as Scrabble, Risk and Magic the Gathering. After heading up a 3rd party publishing division in Japan for a couple of years she returned to the UK and joined Electronic Arts as Senior Producer. It was here that Leanne married her love for cars and games by heading up multiple Need for Speed titles including leading the transition to a community run live service. She is currently at Riot Games in Los Angeles, where she heads up Riot Forge – The 3rd party publishing division of Riot Games, making a variety of League of Legends games with multiple developers.
Leanne is a passionate ambassador for Women In Game and focuses on encouraging women to join the industry and strives to create more diversity in teams through mentorship and events where she can share her knowledge, experiences and advice.